#madeofgreat, there is more to the phrase than the line-up of these unfathomable words. Greatness can be interpreted in many ways. Even a villain can be considered as great despite the evil that flows through his veins. What is its true equivalent? I don't think anyone can narrow it down to just one definition.
I cannot seem to choose between the special people who've influenced my life from both the fictional world and reality. But there is this one person who instigated in giving birth to the writer in me. I don't want to name this guy for obvious reasons because he is not really my favorite person in the world.
It all started in the month of Ramadan, I was invited to an Iftaar party at my grandmother's place and so was he. Let's just say that he might be pretty closely related to me. I was dedicatedly laying out the table with scrumptious treats that my beloved gran had cooked up, all the while controlling myself because of the fasting. And there he was, crossing his legs one on top of another, judging everyone. Maybe it was in my head, but I could not tell. He was amazing at what he did and that was what made him so cocky.
He was one of the most successful businessmen in Dubai and I was all too aware of his tendency to demean others. The man is a maniac when it comes to profit maximization. I have high regard for where his motivation comes from, his family. I know it is the most obvious scenario, but who doesn't love their family despite the occasional war-zone situations. But mostly, I think it has to do with his childhood. He was provided with the grandest education and he mostly grasped English from watching the news and reading tons of books. We might have something in common after all.
It is a typical rags to riches case with him and it is easier said than done. He works his rear off for his three sons and his gorgeous, ever-youthful wife. This part of his life is what drives him, probably made him stronger and fierce. I know for a fact that he would stop at nothing to provide the crème de la crème of practically everything for his family. The glitch lies in his 'iron-fist' reign though; I guess everything has a price.
I stayed as far away from him as possible. Does that make me a coward? Yes, but I don't care, because I don't want to become his scapegoat in public! He loved to pick on me because I am a little over-weight and hence the dodging. The hatred was passionate, really, it shocked me that I could hate someone that much.
The interaction began when I started to borrow books from his wife's personal library, not that I had a choice because she had an exquisite collection! It did not take a genius to connect the dots to figure out that I was a book geek. He knew that I was fanatic about books and I would even consider buttering up his wife, just to read; now that spoke volumes.
Let's go back to that party where his exasperating presence irked me. I ran into his rock like chest when I was about to exit the room, unintentionally. He smiled his stupid smile and said, "I hear you have been hogging my wife's library."
"She is very kind to let me use it extensively. Thank you very much." I replied, not looking at his face directly.
"Do you ever think about writing, though? Most ardent readers turn out to be excellent writers. I think you can work wonders with a pen." He beamed at me and I responded with a gaping mouth and a pair protruding eyeballs.
The irony was in his words, really. His staggering confidence alarmed me. He made me believe that I could excel in writing. At first, I thought it was one of his snarky comments, but turns out it was genuine!
Now, why is this hated man suddenly #madeofgreat in my books? I'll tell you why, because I owe him my life or at least a part of it. His words stoked the fire in me, made me who I am today. Not that I am an over-achieving writer or whatever, but his prodding worked! I found out who I really want to be or where I should cash in my chips for the future. Writing poetry, short-stories or blogging random rantings makes me happy and I am doing what I love, that has to account for something. I am still working towards perfecting my pieces, but hey, how do we measure the saturation of perfection?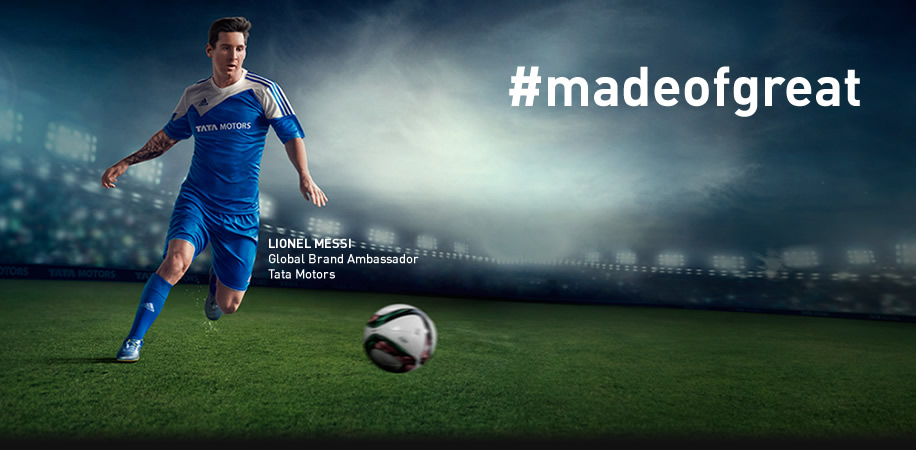 This post is a part of the Tata Motors #madeofgreat contest in association with IndiBlogger : http://madeofgreat.tatamotors.com/