It was one of those gobsmacking moments when I tried to make Strawberry Soufflé without the ramekins and it turned out perfectly well. I thought I'd share it with you guys as a part of this awesome Sugar Free Dessert Challenge. This was a surprise for my mom when she had come over to my place during the summer. She told me she loved it and I knew that I had done a pretty decent job. So, yay me! Here is the recipe of Strawberry Soufflé…
Ingredients:
Eggs – 2 (Separate the yolks from the whites)
Strawberry Compote – 1 cup
Fresh Cream – 1 cup
Corn Flour – 2 tbsps.
Sugarfree Natura – 1 cup
Butter – For greasing the ramekins
Method:
Step 1
Take a mixing bowl and pop in the yolks, fresh cream and strawberry compote. Whisk it thoroughly.
Add corn flour and resume beating the mixture for a while.
Step 2
Whisk the eggs whites in a separate mixing bowl. Add in the Sugarfree Natura and continue to beat the mix until it forms stiff peaks.
Gently fold the strawberry blend into the egg whites until they are entirely incorporated.
Grease the ramekins with a little bit of butter and Sugarfree Natura. You can add some Sugarfree Natura into the first ramekin and transfer them onto the following ones as you grease them.
Step 3
Pre-heat the oven for about 180 degrees in Celsius for 10 minutes.
Place the mould-filled ramekins on a baking tray and slither it into the oven for 10 minutes.
After taking it out of the oven. Using a sieve, tap the Sugarfree Natura onto the souffles to garnish them and place freshly cut strawberries as well.
Serve it hot or chilled according to your preference.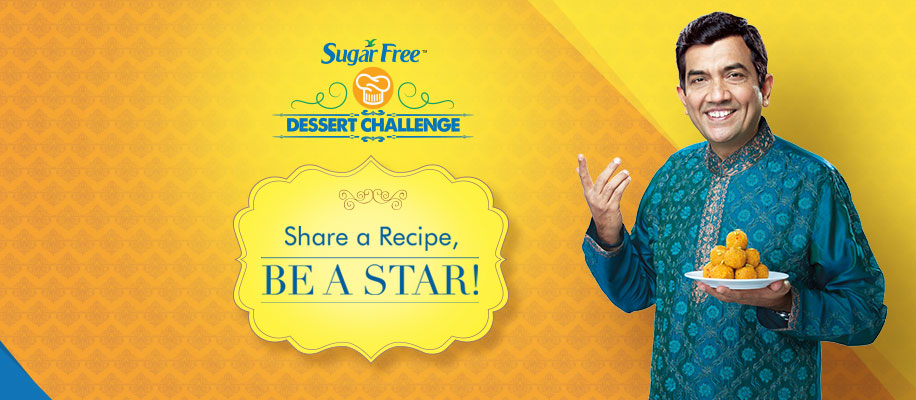 This post is a part of the Sugar Free Dessert Challenge http://sugarfree-india.com/